Advanced health for employees is quickly becoming an essential part of running an organization. The pandemic created a focus on health and safety in the workplace. As we move to a post-pandemic world, many organizations are faced with a need to look at long term employee health as a part of their operations. A tight labor market with a shortage of workers has put employers in a position where they need to focus on retaining employees while finding innovative ways to attract new talent. This is happening at the same time that individual health needs are catching up after 2 years of pandemic management.
Today, companies are increasingly seeking find ways to mitigate what is expected to be a decade of demanding employee needs, rising healthcare costs and a need for accurate risk management. This all comes at high cost to organizations in lost productivity and ever- increasing health and liability insurance fees. Industry experts and top investors are taking notice of global opportunity for employer provided health services. Larry Fink, CEO of Blackrock recently discussed on CNBC that worker health is "the new world of work…companies not adapting do so at their own peril".*
Given the new era of 'safety culture,' in workplaces, it's no surprise that the global workplace safety market size is expected to reach US$19.9 billion by 2025. The market is estimated to grow from an estimated value of US$12.1 billion in 2020 at a compound annual growth rate of 10.4 percent from 2020 to 2025. With an occupational health market in the workplace in 2021 of over US$6.5B in the US, it's expected this market with rise significantly. Innovation in workplace health is needed to meet growing demand.
Bloom Health Partners (CSE:BLMH,OTCQB:BLMHF,FRA:D84) offers a global platform that provides healthcare security, diagnostic testing and occupational health-tech solutions. The company's mission is to ensure that "Unstoppable is Possible" for businesses and their employees through innovative and customized healthcare models. Bloom Health Partners serves several key markets, with services that include onsite healthcare, advisory services, K-12 school testing, television and film production sets, workplaces and live events.
Bloom Health Partners' end-to-end healthcare delivery models are connected to its software platform with various solutions, including occupational health services, a data platform that manages end-to-end health intelligence, primary care services, employee screening and preventative care, laboratory services, Covid-19 and flu testing and vaccinations, employee healthcare maintenance and management, mental health services and wellness programs.
Bloom Health Partners' platform empowers businesses and organizations to create strategies to manage health and safety while engaging employees. The company's system is a stable, flexible, scalable and integrated health-tech platform that securely manages data while delivering comprehensive workplace health and safety outcomes. Bloom Health Partners' platform is Android, Apple and smartwatch compatible.
The company's platform provides businesses and organizations with a competitive advantage through the reduction in lost time and productivity, worker's compensation claims, disability costs, insurance premiums, retention and recruitment challenges compared to the traditional workplace care model. The traditional workplace care model relies primarily on emergency first aid, off-site ER and outside clinics. Bloom Health Partners' platform provides better and more convenient healthcare from pre-employment drug testing, health screening and job duty and function assessments to advanced on-site clinical care and telehealth and monitoring services.
Bloom Health Partners is trusted by multiple Fortune 500 companies, major film production companies, large entertainment venues, schools, manufacturing facilities and more to handle Covid-19 testing and safety compliance. The company's major clients include PepsiCo, Netflix, Six Flags, Amazon Studios, Apple TV+, Live Nation, Sony and Viacom CBS. To date, Bloom Health Partners clients have remained operational and avoided Covid-19-related shutdowns and delays. This has placed Bloom in a strong position to work with large organizations as they evolve into longer-term health needs for employees.
The company is led by a world-class team with a science-first approach. Bloom Health Partners' board consists of foreign pharmaceutical executives and the chief medical officer of GE Corporate. Bloom Health Partners also owns and operates its best-in-class labs in major cities in the United States, including Los Angeles, Dallas, Atlanta and Montgomery, Alabama. The company's labs serve as a support network for it's growing employer health business.
The company has an established and diverse revenue stream with the potential for further growth. Bloom Health Partners' revenue model stems from health (?) and annual recurring services as well as from its research and advisory services. The company's health and annual recurring revenue consist of software platform revenue, occupational health and testing revenue. Bloom Health Partners' research and advisory revenue consist of consulting and research revenue.
The company plans to take advantage of the growing opportunity in the new health-tech space as Bloom Health Partners plans to open new facilities and expand its offices in the United States and Canada in 2022. Health is becoming an essential part of running a business and Bloom is pioneering the model.
Company Highlights
Bloom Health Partners provides secure, stable, scalable, flexible, customized and end-to-end healthcare models to help businesses and organizations minimize health-related costs whilst maintaining a competitive advantage of safety.
Serves several key markets, including onsite healthcare, advisory services, K-12 schools, television and film production sets, workplaces and live events.
Solutions include occupational health services, a data platform that manages end-to-end health intelligence, primary care services, employee screening and preventative care, laboratory services, Covid-19 and flu testing and vaccinations, employee healthcare maintenance and management, mental health services and wellness programs.
An impressive client base including multiple Fortune 500 companies, major film production companies, large entertainment venues, schools and manufacturing facilities.
A strong revenue model with diverse streams of income as well as its efficient and high-volume processing labs located in major cities across the US.
Backed by an experienced management team and a world-class scientific team.
Markets
Software
Core to Bloom's business is it's software platform call Bloom Shield. Bloom's platform manages data and results for organizations to effectively use Blooms services. As a secure cloud platform, Bloom Shield is designed to handle personal health information and provide Bloom clients a planning tool to help make decisions to keep their organizations running. As clients use Bloom services, such as a large employer or film production, business leaders can see an overview of health without any compromise to individual privacy. This big data platform provides organizations much needed tools to stay operational based on all health conditions of workers.
Safety and Testing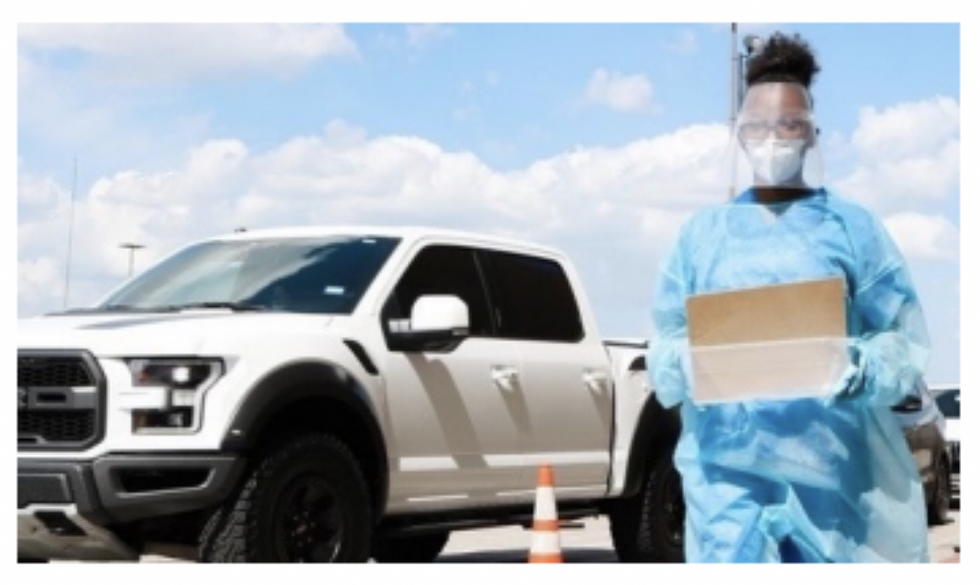 Bloom Health Partners' safety and testing services consist of lab-based services for parts of industry and schools that will require ongoing pandemic screening. This proven model is evolving into testing of all kinds such as cancers, diabetes and drug testing. Bloom's network of labs are able to support both pandemic and post pandemic testing needs efficiently.
All testing from labs are easily accessible through the company's secure online reporting portal. Patients can register their samples and view results while administrators can log in to monitor compliance, track samples and manage contact tracing. The company provides customized client portals as well as third-party software integration capabilities. All of which serve as a baseline for multiple health services.
Onsite Healthcare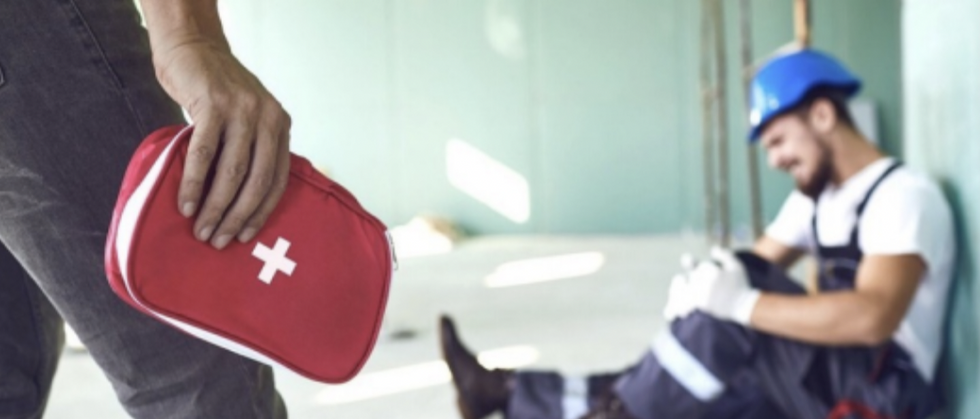 Bloom Health Partners' on-site healthcare services consist of a variety of customized clinical care solutions delivered through its Bloom Care platform. These services include:
Primary care
Preventative care
Emergent care
Physicals
Wellness checks
Clinical assessments
Staffing options include MRO, PA and physician
Diagnostic and imaging services
Lab services
Health maintenance
Covid-19, flu and strep tests
Drug testing
Vaccines and vaccine tracking
Mental health services
Diabetes, asthma and other disease maintenance
First aid and injury care
Medication storage
Telehealth, remote patient monitoring and live translation
Optional family services
The Company's onsite healthcare helps businesses manage several of the largest health-related expenditures for businesses through prevention, management and treatment. These health-related expenditures include cardiovascular health, obesity-related complications, pulmonary illnesses, behavioral health conditions, musculoskeletal injuries and/or pain and mental health. Bloom Health Partners seeks to help businesses reduce sick days and provide quality assurance while improving patient care.
The Company performed in-depth consultations for businesses with scientists and doctors to establish a customized program design based on needs, timeline, budget and location. Bloom Health Partners also provides businesses with operations and logistics support, customer service and communication 7 days a week from a dedicated advisor.
Advisory Services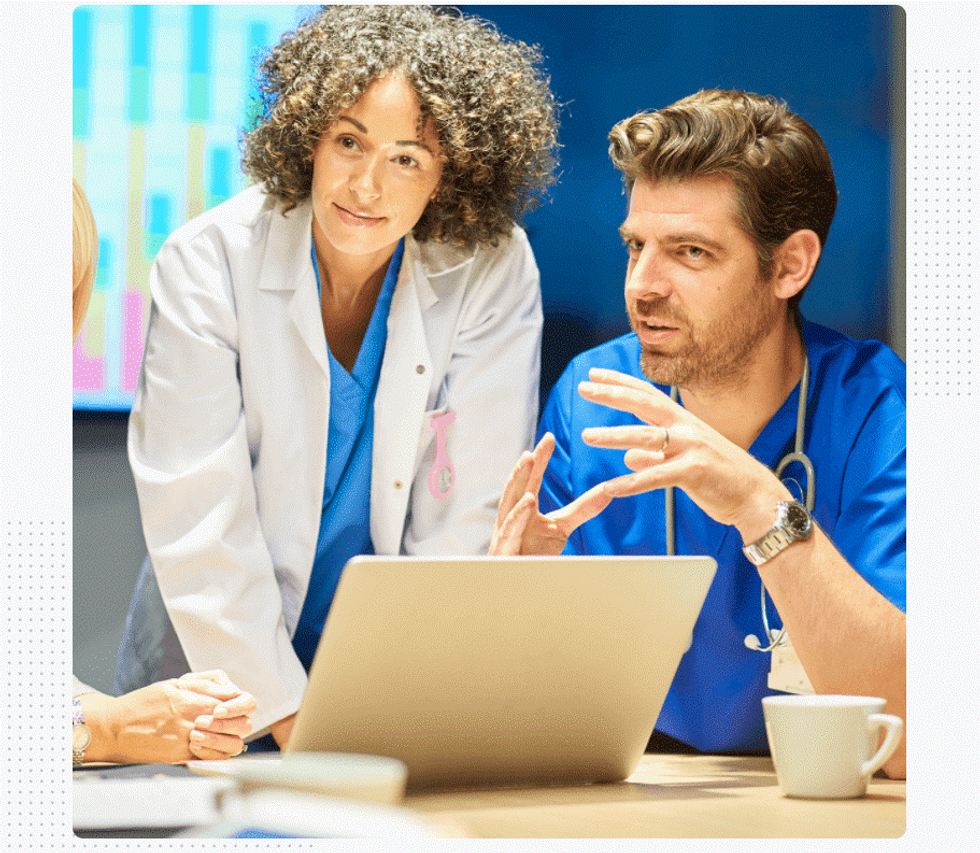 Bloom Health Partners' advisory services consist of extensive planning and consulting provided by its team of doctors, scientists and industry experts. The company's advisory team strictly adheres to guidelines from the CDC, FDA, HHS, OSHA, WHO, IPAC, and equivalent local organizations….


Read More: Bloom Health Partners Announces Closing of Second Tranche of Private Placement for over