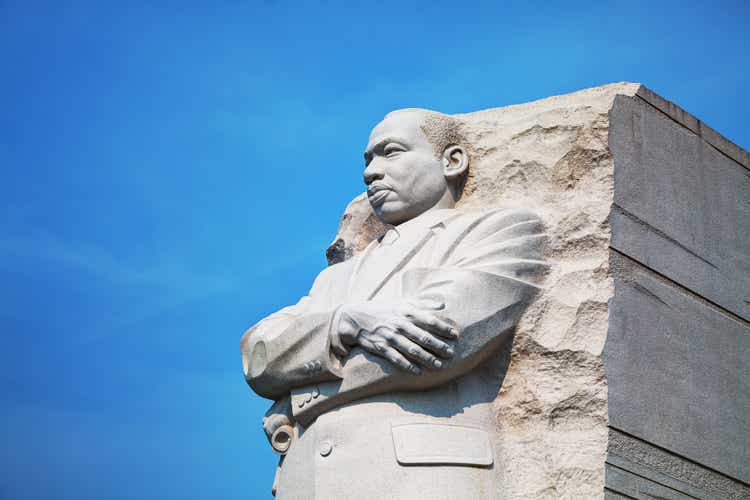 After starting the year with resurgent risk appetite, traders will get some time off from the stock market on Martin Luther King, Jr. Day, which falls on Monday, Jan. 16, in 2023.
While the New York Stock Exchange and Nasdaq are closed, stock futures will be active, including contracts linked to the Dow (DJI), S&P 500 (SP500) and Nasdaq Composite (COMP.IND). All three of the major averages have had an impressive start to 2023, soaring 3.5%, 4.5% and 6.6%, respectively.
Also open… Metals and energy futures on Comex and the New York Mercantile Exchange will trade until 1:30 p.m. ET on Monday, and will reopen later in the evening at 5:00 p.m. Crypto will be available all day, with Bitcoin last changing hands above the $20,000 level.
Some history: MLK Day honors civil rights leader Martin Luther King Jr., whose birthday was on Jan. 15. The federal holiday, which is observed on the third Monday in January, was signed into law by President Reagan in 1983. It took effect three years later, though not every U.S. state chose to observe the holiday at the state level until 1991. New Hampshire also became the last state to name the holiday after King in 1999, after previously calling it "Civil Rights Day."
Don't forget to check out Seeking Alpha's comprehensive guide to Stock Market Holidays.


Read More: Is the stock market open on MLK day?