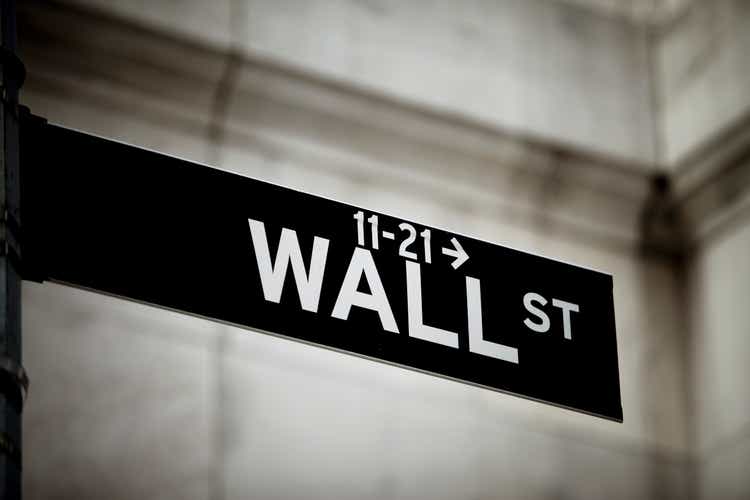 After showing losses for much of the session, stocks staged a rebound in afternoon trading on Thursday, turning mixed in the final couple of hours of the session. The Dow and S&P 500 ticked into positive territory, while the Nasdaq significantly cut its losses.
The S&P (SP500) +0.2%, Nasdaq (COMP.IND) -0.2% and Dow (DJI) +0.1% are lower.
Five of 11 S&P sectors are lower, with Real Estate the biggest decliner. Defensive sectors Healthcare and Consumer Staples are the biggest winners.
The yield curve is steepening, with traders pointing to profit-taking on the short end, Bloomberg reported. The 10-year Treasury yield is up 4 basis points to 2.65% and the 2-year is down 4 basis points to 2.46%.
St. Louis Fed President James Bullard said that Fed policy is too low by about 300 basis points, but that it had to watch out for the yield curve inverting. He also said that the Fed isn't as far behind the curve as some models show.
"Our base case remains for four consecutive 50bp hikes in May, June, July, and September followed by 25bp hikes to reach 2.75-3% policy rates by the end of 2022," Citi said.
Jobless claims fell to the lowest level in decades at 166K. There were large annual upwards revisions, though. Low claims could also cause market jitters as the Fed will feel even more pressure to tighten and add some slack to the labor market.
"The new data show that the downward trend has been steadier since the fading of the Covid Delta wave, but it is now slowing," Pantheon Macro said. "Claims cannot fall to zero; some firms struggle even at the peak of booms. Still, the clear message here is that the bar for layoffs is very high, given the extreme tightness of the labor market."
The latest numbers on the Fed's balance sheet will be released after trading today, usually a non-event but it might have more people clicking on the link this time around.
"The Fed is already tightening organically (balance sheet falling relative to the economy)," UBS chief economist Paul Donovan wrote. "It proposes tightening passively (not reinvesting maturing holdings), and may tighten aggressively for mortgage bonds (selling bonds outright)."
Looking to stocks, Wedbush's Dan Ives says the rate hikes have already been baked in for tech stocks, which haven't been this oversold since 2015.
Among active issues, HP is up after Warren Buffett's Berkshire Hathaway disclosed an 11.4% stake.


Read More: Nasdaq, S&P 500, Dow Jones recover from early losses, turn mixed