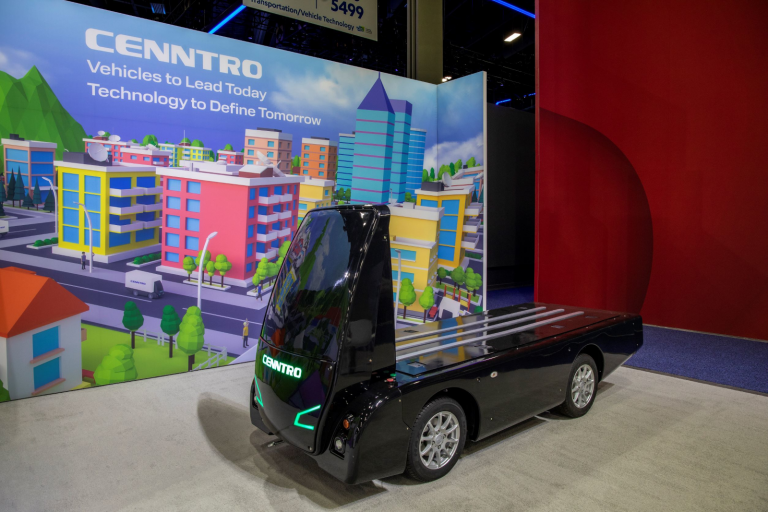 Source: Cenntro Automotive
Cenntro Electric Group (NASDAQ:CENN) is a manufacturer of electric light and medium-duty commercial vehicles that went public via a reverse merger with Naked Brand Group, a swimwear and intimate apparel company. Why this happened is a mystery. I am bearish on CENN stock not because it is a penny stock or an unknown firm, but because this business transformation has left nothing to analyze related to financial statements.
| | | |
| --- | --- | --- |
| CENN | Cenntro Electric Group Limited | $1.92 |
CENN Stock: More Reports Are Coming Soon
This is the message on Cenntro Electric Group's official website when one tries to see financials: "more reports are coming soon." Back in February 2022, my previous article on CENN stock was about having a fascinating story with few results. My verdict was that "investors should wait for the release of the annual report for FY 2021. Right now, there is a complete lack of financial metrics."
If you are thinking that the CENN stock price is a bargain, then it is important to note that the stock has losses of about 64% in 2022.
Was it cheap at $5.00, $4.00, or even $3.00 a share? I do not think so. So, bottom fishing for this stock is not recommended unless you want to risk your mental attitude and blame yourself numerous times for thinking you had predicted the bottom price.
Cenntro Electric Group Business Prospects: What Are They?
The company says that it is a "leader in commercial electric vehicle sales and production," but how many of you know about this electric vehicle (EV) manufacturer? I didn't and I consider the automotive industry to be my specialty because I love cars.
Nevertheless, it is inspiring to know that Cenntro Electric Group has delivered more than 3,600 vehicles. However, I do not understand how this number of commercial EVs makes them a leader. It is a fairly small number. Other reputable car makers have launched their series of fully electric commercial vehicles. For example, Ford (NYSE:F) has its E-Transit model. What is Cenntro Electric's competitive advantage now?
The competitive advantage could be that the firm offers five models and is testing autonomous driving solutions. But really, when the legislation for passenger cars worldwide is still blurry, does the idea of equipping commercial vehicles with autonomous driving seem like a big hit? It could be in the U.S. market, but I have doubts about other markets. Take Europe as an example. Imagine the different languages and the customization of software needed to fit the local markets. It is a huge challenge for autonomous cars, let alone commercial vehicles that take frequent stops to deliver goods.
Latest Investor Presentation: Some Hints Please
In the latest Investor Presentation dated Mar. 2022 the firm informed investors that the focus markets are North America, Europe, and Asia. It has strong partnerships to ramp up production and plans to open two factories in 2022. Additionally, it will continue to invest in innovation. It had $250 million in cash on Dec. 31, 2021, after the merger with Naked Brand Group.
There is a mention of competitive pricing that can support market demand and its pursued growth strategy. There is an emphasis on scalability, high efficiency, and market-proven EV production and sales backed by smart driving technology.
We know nothing yet about the order book or any guidance on revenue. Without any bias, there is no strong reason to invest in CENN stock. My advice would be if they consider being a leader in their industry, they should lead with actions by informing investors about the latest financial data. Until this happens, CENN stock is like a fairytale: good to know about, but not good to invest in.
On Penny Stocks and Low-Volume Stocks: With only the rarest exceptions, InvestorPlace does not publish commentary about companies that have a market cap of less than $100 million or trade less than 100,000 shares each day. That's because these "penny stocks" are frequently the playground for scam artists and market manipulators. If we ever do publish commentary on a low-volume stock that may be affected by our commentary, we demand that InvestorPlace.com's writers disclose this fact and warn readers of the risks. 
Read More: Penny Stocks — How to Profit Without Getting Scammed 
On the date of publication, Stavros Georgiadis, CFA  did not have (either directly or indirectly) any positions in the securities mentioned in this article. The opinions expressed in this article are those of the writer, subject to the InvestorPlace.com Publishing Guidelines.




Read More: Cenntro Electric: Waiting for Critical Updates to Electrify the Stock