InvestingCube's S&R Levels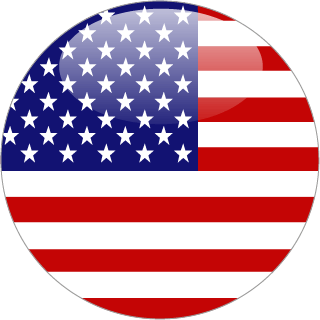 The other top-performing dog of the Dow Jones is Dow Inc, as the company's share price has risen by more than 18%. Moreover, this price action has happened even as the industry's cost has risen substantially. As a result, the company had a strong performance in the most recent quarter.
Other dogs of the Dow that have done well are Amgen (11%), Merck (10%), and Coca-Cola (9.86%). On the other hand, the worst-performing stocks in this category are Verizon, Walgreens, and JP Morgan.
Dow Jones forecast
The daily chart shows that the Dow Jones index has been in a strong downward trend. It has dropped for the past two days and has been trading at the lowest level since March 15th. The shares have also moved below the 25-day and 50-day moving averages, while the Stochastic oscillator has moved to the oversold level. 
Therefore, the index will likely keep falling as bears target the next key support at $32,400. A move above the resistance point at $34,000 will invalidate this view.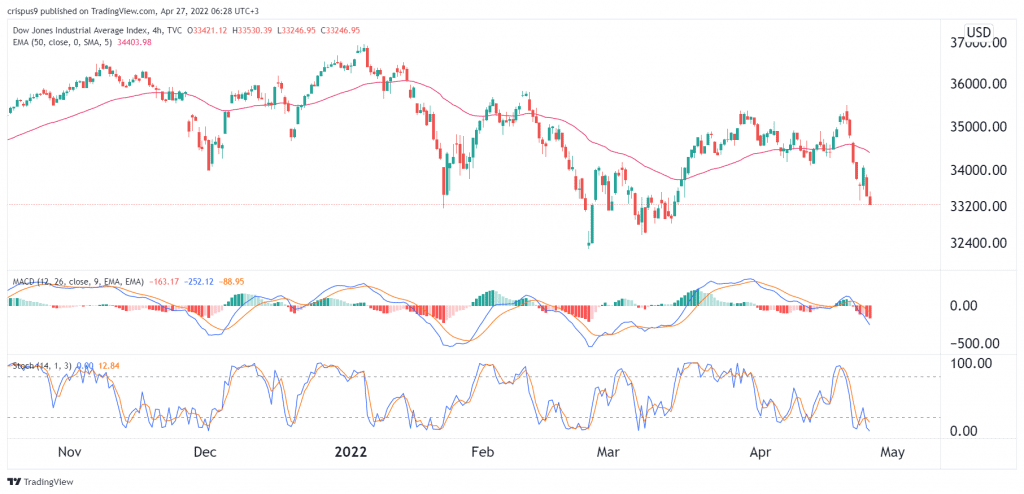 Read More: Dogs of the Dow Jones Performance in 2022 Revealed