---
News and research before you hear about it on CNBC and others. Claim your 1-week free trial to StreetInsider Premium here.
---
Best Cannabis Stocks To Invest In Right Now
At the present time, many marijuana stocks have established new lows in May. Some of the best cannabis stocks have put in those new lows in last week's trading. In general, the cannabis sector has experienced significant declines because of delays in passing any federal cannabis reform in past few years. Although the House has attempted to get US marijuana legalization passed in Congress, these attempts continue to get dissolved in the Senate.
Regardless of the cannabis industry's struggles on the federal level on the state level the industry is growing rapidly across the US and in the global markets. In the US New Jersey began its recreational market in April and New York just approved more cannabis cultivators as the state prepares to launch its own retail sales this year. As the cannabis industry expands across the US there are a few leading companies that continue to show substantial dominance in the US market.
These companies are now producing the most cannabis revenue in the world taking that title from the Canadian LPs. Because of current market volatility, many seasoned cannabis investors are actively trading these pot stocks on a short-term basis. This involves taking advantage of declines and rallies in the cannabis sector using short-term strategies like day trading and swing trading.
Top Marijuana Stocks For May 2022
Before investing in any cannabis company, it's important to do your own research before making an investment. In general, looking into a company's press releases and financial results can help you find the top-performing companies in the sector. Additionally watching how cannabis stocks are performing in the market can help you establish the best entry points for your position. As we see top marijuana stocks begin to bounce off new lows this week let's look at 5 top US marijuana stocks for your active trading list in May.
[Read More] Best Marijuana REITs To Buy In 2022? 3 For Long Term Portfolio Right Now
Best US Marijuana Stocks For Your Watchlist in Q2 2022
Trulieve Cannabis Corp.
Trulieve Cannabis Corp. is a high-performing cannabis corporation with operations in 11 states and the largest market share in the cannabis sector in Florida. The corporation opened its 115th dispensary in the state in April. With 164 retail dispensaries, the company is one of the industry leaders in the United States. In addition, the corporation has a cultivation and processing capacity of 4 million square feet. Georgia has given Trulieve a production license, allowing it to extend its footprint in the Southeast cannabis industry. Furthermore, the business launched its first dispensary in Massachusetts, establishing the framework for future growth. On February 15th, the company bought a 64,00 square foot growing facility near Phoenix, increasing its production capacity in the southwest. On April 27th the company closed the acquisition of Greenhouse Wellness West Virginia Dispensaries LLC expanding its presence in West Virginia.

Trulieve surpassed its previous peak in 2021, with sales of $938.4 million, up 80% year over year, and quarterly revenue of $305.3 million, up 36% sequentially. As a result, the company earned $566.1 million in gross profit in 2021, with a gross margin of 60.3 percent. Trulieve earned $621.4 million in adjusted gross profit in 2021, with a 66.2 percent adjusted gross margin. Furthermore, excluding $105.4 million in non-recurring compensation, the fair value of inventory step-up, and transaction, acquisition, and integration charges primarily related to the Harvest Health & Recreation Inc. acquisition, the company reported $18.0 million in net income and $123.4 million in adjusted net income. In 2021, the business plans to build 84 dispensaries, bringing its total number of locations to 112 percent. The company will release its first-quarter 2022 results on May 12th before the opening.
TCNNF Stock Performance
TCNNF stock closed on May 6th at $14.80 up 8.82% for the trading day. Currently, the stock has a 52-week price range of $12.72-$41.48 and is down 43.10% year to date. According to analysts at Tip Ranks TCNNF stock has a 12-month average price target of $52.10 per share. In this case, this represents an upside of 252.03% from its last trading price of $14.80.
[Read More] 3 Marijuana Stocks To Watch This May
Green Thumb Industries Inc.
Green Thumb Industries Inc. is a major player in the cannabis consumer packaged goods (CPG) business in the United States. As it stands, Green Thumb presently has 77 locations in 15 states, one of which is in New Jersey. GTI currently has 111 retail licenses and plans to add more in the future. GTI established a Cookies on the Las Vegas Strip in 2021 as part of a one-of-a-kind arrangement with the privately held Cookies Brand. Green Thumb has announced its entry into the Virginia cannabis market, after the completion of its acquisition of Dharma Pharmaceuticals. The company acquired Leafline Industries, providing them access to the Minnesota market. The firm opened its 77th Rise location on April 14th.

GTI reported its first-quarter 2022 results with revenue increasing 25% year over year to $243 million. This marks the company's seventh consecutive quarter with positive GAAP net income delivering $29 million or $0.12 per basic diluted share. In addition, adjusted EBITDA was $67 million or 28% of revenue. Also, important is GTI's ninth consecutive quarter of positive cash flow generating $55 million in Q1 2022.
GTBIF Stock Performance
On May 6th, GTBIF shares finished at $13.13, up 9.87 percent for the trading day. Currently, the stock has a 52-week price range of $11.52-$35.15 and is down 40.75% year to date. According to analysts at Tip Ranks GTBIF stocks has a 12-month average price target of $37.20 per share. In this case, this would represent an increase of 183.32% from its last trading price of $13.13.
[Read More] 3 Canadian Marijuana Stocks To Watch Next Week
Verano Holdings Corp.
Verano Holdings is a multi-state cannabis company that offers consumers legal marijuana products. Under several brand names, the company distributes high-quality cannabis products. Verano now has 98 dispensaries and 12 production and processing facilities in 15 states. The company has 46 dispensaries in Florida, providing it with a strong presence in the state. The company's retail brands, Zen LeafTM and MUVTM, run dispensaries that cater to both medical and adult-use clientele. The startup opened a drive-through dispensary on Flamingo Road in Las Vegas in October. In December, Verano acquired new Connecticut dispensaries, Carin Nature, LLC and Pharmaceutical Solutions, Inc.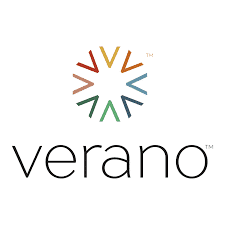 On March 18th, the company announced the launch of two more dispensaries in Florida. Verano just purchased TerraVida and The Healing Center. Because of the transaction, Verano now owns six dispensaries in Pennsylvania and has received clearance to establish three more. Earlier this year, the business opened a flagship dispensary in Pittsburgh with a four-lane drive-through. In April the company delivered its 2021 fourth quarter and full-year results under US GAAP disclosure. In general, the company delivered record 2021 US GAAP and proforma revenue of $738 million and $760 million respectively. Additionally, the 2021 adjusted EBITDA margin was 44% in line with Verano's guidance. 2021 gross profit increased 147% to $335 million or 45% of revenue.
VRNOF Stock Performance
VRNOF shares closed at $7.78 on May 6th, up 1.97% for the trading day. Currently, the stock has a 52-week price range of $7.12-$21.10 and is down 38.16% year to date. According to analysts at Tip Ranks VRNOF stock has a 12-month average price target of $24.47 per share. This would represent an increase of 214.52% from its last trading price of $7.78.
[Read More] Best Marijuana Stocks To Buy Now? 3 Penny Stocks For Your List In Q2 2022
Curaleaf Holdings, Inc.
Curaleaf Holdings, Inc., a multi-state cannabis retailer with 133 retail locations across the United States, produces packaged cannabis products. Additionally, Curaleaf International's Adven GmbH, a wholly-owned subsidiary, has begun marketing medicinal cannabis products in Germany. In the United States, Curaleaf's Select brand is one of the most well-known. After buying Tryke Companies in November, Curaleaf expanded its operations to three additional states. The corporation presently has properties in Arizona, Nevada, and Utah in its portfolio. The company inaugurated its 50th site in Florida on May 6th.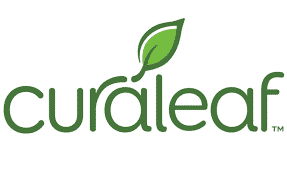 In the fourth quarter and fiscal year 2021, revenue for Curaleaf was $1.2 billion, up 93 percent from the prior year. Additionally, in the fourth quarter, the company generated $320 million in revenue and $80 million in adjusted EBITDA. In the fourth quarter of 2021, the company established eight new retail locations, resulting in gross profit sales of $159 million. Los Suenos Farms was also purchased, increasing the company's total cultivation capacity to 4.4 million square miles. The company will reveal its first-quarter 2022 financials after the market closes on May 9th. Curaleaf is one of the most well-known companies presently offering recreational cannabis in New Jersey.
CURLF Stock Performance
On May 6th CURLF shares closed at $5.95, up 8.22% for the trading day. The stock is currently trading in a 52-week range of $5.14-$15.47 and is down 33.87% year to date. According to analysts at Tip Ranks CURLF stock has a 12-month average price target of $14.58 per share. In this case, this would represent an upside of 144.96% from its last trading price of $5.95.
Cresco Labs Inc.
Cresco Labs is a cannabis company with a vertically integrated business…


Read More: Best Marijuana Stocks To Buy In May 2022? 5 Top US MSOs For Your List Now