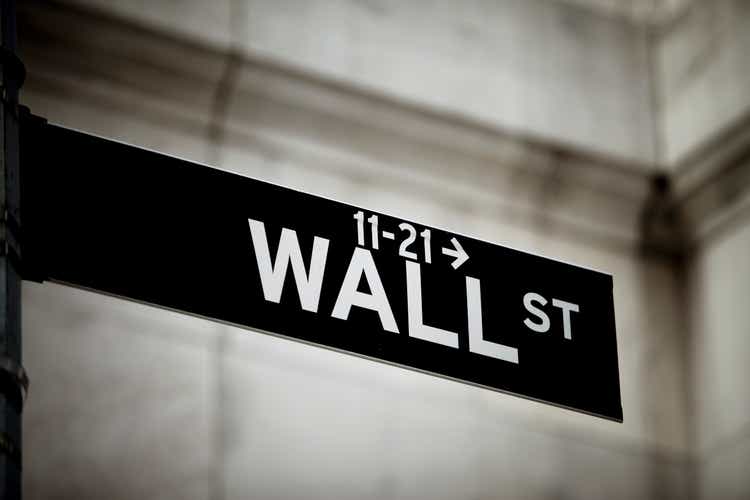 The stock market is in the red Tuesday, with a technical bounce at the open fading into midday trading.
The S&P (SP500) -0.5% is back below 4,000. The Nasdaq (COMP.IND) -0.5% and Dow (DJI) -0.4% are also lower.
Just two of 11 S&P sectors are higher now: Energy and Info Tech, with the latter barely holding onto gains. The megacaps are mixed. Real Estate is the biggest decliner.
Sentiment started on a positive note. Hedge fund Appaloosa's David Tepper said he has covered his Nasdaq short and is looking for the index to hold 12,000. He is also buying the S&P.
There was some positive commentary on the sell side, with J.P. Morgan's Marko Kolanovic saying selling was mainly due to liquidity and looked overdone. Canaccord's Tony Dwyer said stock looked oversold enough for a summer rally.
Longer yields are falling again. The 10-year Treasury yield is down 14 basis points to 2.94%, while the 2-year is flat at 2.62%.
It "took a big yield drop yesterday for equities to find a base, and if the S&P rises further today, yields will head back up sharply," SocGen's Kit Juckes said. "So, it could be volatile, and it's worth keeping more than one eye on credit spreads while that happens. That particular canary is just warming up its vocal cords."
"The price action of late has been remarkable," ING said. "The big upside test seen for US yields has been driven overwhelmingly by rises in real rates, and that pressure remains. At the same time the big fall in US market rates late yesterday was driven by a fall in US inflation expectations."
"The latter bit will please the Fed. They delivered 50bp, and the promise to deliver another 100bp in the next couple of months, while chunky, is still below where the market discount had been. The risk the Fed ran was that inflation expectations could have spiked. That has not happened."
Among active stocks, Duke Realty is topping the S&P gainers on a buyout offer from Prologis.


Read More: Nasdaq, S&P 500, Dow Jones lose early gains, yields remain under pressure