---
News and research before you hear about it on CNBC and others. Claim your 1-week free trial to StreetInsider Premium here.
---
Investing In Marijuana Penny Stocks As Volatility Continues
To close the week some top marijuana stocks began to see an upside in the market. As the S&P pushed back over 4000 many cannabis stocks to watch began to see percentage gains. One area that seems to have gained the most is marijuana penny stocks. In general penny stocks are any stocks that trade under the $5 price point. Specifically, these stocks are known for having significant market volatility and are considered a higher risk-reward trade. Because of this many cannabis investors trade these cannabis penny stocks using short-term trading strategies.
Generally, active traders can produce gains using day trading and swing trading techniques in the market. One benefit of penny stocks is that investors can gain a larger position size with less capital. This allows them to take advantage of smaller movements in the price action. In addition, many of these traders use chart patterns and technical indicators to improve their chances of making profitable trades.
Currently, many of these marijuana penny stocks established new lows in May and could experience some upside with better market sentiment. Although many analysts still forecast the overall market could experience further downside it could be time to start a watchlist of the cannabis penny stocks that are showing percentage gains. With 2022 showing substantial market volatility that could continue as the year progresses let's look at 4 top marijuana penny stocks for your list next week.
Top Marijuana Penny Stocks For Your List Right Now
Ascend Wellness Holdings, Inc.
AWH is a vertically integrated cannabis corporation with operations in Illinois, Michigan, Ohio, Massachusetts, and New Jersey. Overall, the primary business of AWH is owning and running growing facilities that produce award-winning strains and a carefully selected product line. In general, the company manufactures and sells Ozone-branded goods. The company's cannabis product categories include flowers, pre-rolls, concentrates, vapes, edibles, and other cannabis-related items. AWH sells to licensed cannabis merchants and has 17 retail locations. On May 11th, Ascend Wellness agreed to increase the acquisition price of MedMen NY Inc., a subsidiary of MedMen Enterprises Inc. (OTC: MMNFF), from $73 million to $88 million, with $4 million contingent on the initiation of adult-use sales at a MedMen NY facility. Ascend Wellness will get a 99.99 percent controlling stake in MedMen NY upon the conclusion of the transaction.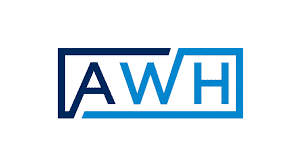 The company reported total gross sales of $101.2 million in the first quarter of 2022, down 0.8 percent quarter over quarter but up 33.4 percent year over year. Additionally, net revenue, excluding intercompany wholesale product sales, declined 3.8 percent quarter over quarter but rose 28.7% year over year to $85.1 million. The company sustained a net loss of $27.8 million during the quarter, compared to a net loss of $16.5 million in Q4 2021. Ascend's Adjusted EBITDA was $16.4 million, indicating a margin of 19.2 percent. The company has $143.8 million in cash and cash equivalents as of March 31, 2022, and $89.9 million in net debt. The company announced on April 12th that it will be one of seven New Jersey operators serving adult-use cannabis beginning next week.
AAWH Stock Performance
AAWH stock closed on May 13th at $3.35 up 10.20% in the past five trading days. Currently, the stock has a price range of $2.81-$15.81 down 48.87% year to date. According to analysts at CNN Business AAWH stock has a 12-month median price forecast of $8.50 per share. In this case, this would represent an upside of 153.73% from its last trading price of $3.35.
Harborside Inc.
Harborside Inc. was one of the first six companies to get a license in the United States. On May 11th the company announced the opening of two new retail stores bringing its total store count to 13 in California and Oregon. In 2021, Harborside began expanding its footprint in California, and it is projected to continue doing so. Harborside has completed upgrades to its Salinas growing facility, more than doubling annual crop capacity and permitting year-round production. Recently, the business finalized the acquisition of Urbn Leaf on March 1st, while the acquisition of Loudpack is slated to finish on March 15th. In April the company announced the completion and name change to StateHouse Holdings and is now considered one of the largest vertically integrated cannabis companies in California.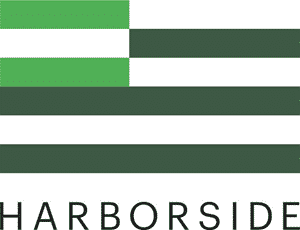 Harborside's overall gross sales in the third quarter of 2021 were $17.9 million, up 10.4 percent from the previous quarter. Additionally, Adjusted EBITDA increased by 28.2 percent to $1.5 million from the previous quarter. Sublime and Accucanna LLC were also bought by the company. Harborside made $9.2 million in retail sales, $2.8 million in wholesale income, and $5.9 million in manufacturing revenue in the third quarter of 2021. The company ended up making a $5.4 million profit in the third quarter of 2021. HBORF stock is trading at $0.40 on May 13th up 14.98% for the trading day. Currently, the stock has a 52-week price range of $0.25-$2.06 and is up 37.93% in the past five trading days and 9.59% year to date.
Lowell Farms Inc.
Lowell Farms Inc is a California-based cannabis company that is quickly growing its market share. The company's primary objectives include developing an award-winning portfolio of licensed cannabis brands for cannabis consumers, as well as creative production capabilities, artisan craft cannabis growing, and the development of an award-winning portfolio of licensed cannabis brands for cannabis consumers. The company has struck a licensing agreement with Ascend Wellness Holdings. The two companies will collaborate to provide the Lowell Smokes brand to Massachusetts and Illinois dispensaries. In November, Lowell and Ascend announced that the Lowell Smokes brand will expand to Michigan. According to the company, the well-known Lowell Smokes pre-roll packages will also be available in Illinois.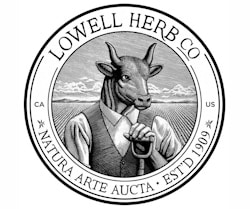 Lowell Farms released financial results with first quarter 2022 revenue of $12.4 million up 13% from Q1 2021. CPG revenue increased 10% sequentially, primarily due to increases in pre-roll and packaged flower revenue. Additionally, gross margin as reported was 12.7% in the first quarter compared to a negative 12.3% sequentially and negative 13.4% year over year. The company sustained a net loss for the first quarter of $4.1 million compared sequentially to a net loss of $10.0 million. The shares of LOWLF closed at $0.2949, on May 13th up 27.33% for the trading day. The stock is now trading in a 52-week price range of $0.187-$1.38 and is up 28.22% in the past five trading days.
Cansortium Inc.
Cansortium Inc. is a Florida-based cannabis company that focuses on high-quality cannabis. The company's operations are presently based in Texas, Michigan, and Pennsylvania. Cansortium is expanding its reach in Florida and Pennsylvania this year with a $90 million loan and equity arrangement. In Fruitland Park, Florida, the company just built a dispensary. Cansortium operates 27 dispensaries in Florida, making it the state's largest dispensary network. Fluent has also created a comprehensive range of high-quality dried flower, consumables, full-spectrum extracts, cartridges, and lotions under the Fluent trademark.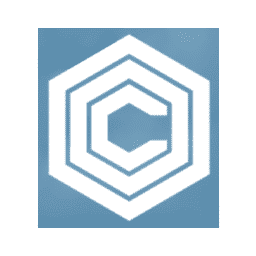 The company released preliminary unaudited Q4 and full-year 2021 earnings on May 2nd. Cansortium's revenue for the full year 2021 was $63.7 million, up 22% from the previous year. Adjusted EBITDA for the whole year increased by 90% to $19.6 million. The firm had $16.5 million in sales and $5.1 million in adjusted EBITDA in Q4 2021. Fluent in Homestead and Sweetwater now has extra greenhouse facilities thanks to Cansortium's Florida cultivation. On May 13th, CNTMF stock finished at $0.18, up 12.70% for the trading day. The stock is now trading in a 52-week price range of $0.158-$1.20 and is down 73.14 percent year to date.
Finding The Best Pot Stocks In 2022
Before investing in cannabis stocks, it's important to do your own research on a company. Looking into a company's press releases and financial statements can help you find the best-performing companies to invest in. In 2022 there are a few possible catalysts that could revive cannabis stocks in the market. On the federal level, any cannabis reform legislation that gets passed into law could be a potential momentum creator for top marijuana penny stocks. In 2021 many cannabis stocks made triple-digit percentage gains as legislation was introduced in Congress. With this in mind, these top marijuana stocks are on watch in May.
The post Best Marijuana Stocks To Buy In 2022? 4 Penny Stocks To Watch Mid May appeared first on Marijuana Stocks | Cannabis Investments and News. Roots of a Budding Industry.(TM).
COMTEX_407194524/2683/2022-05-14T10:12:34




Read More: Best Marijuana Stocks To Buy In 2022? 4 Penny Stocks To Watch Mid May